Appointments demonstrate company's commitment to continually strengthen knowledge and to support customers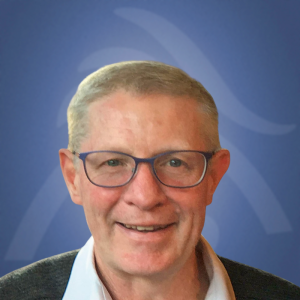 BANGKOK, Thailand. – Aviagen® Asia Pacific is pleased to announce the appointment of Dr. Peter Chrystal as Senior Poultry Nutrition Specialist, reinforcing the company's commitment to enhancing knowledge and support for its valued customers. Dr. Chrystal will join Aviagen's esteemed Global Nutrition Team (GNT) and operate from Auckland, NZ, where he will provide expert nutritional guidance to customers in Asia Pacific, Australia, and New Zealand, helping them to strengthen the health and performance of their flocks. Furthermore, he will offer internal nutrition support for Aviagen's production bases in Australia and New Zealand, collaborating with his GNT colleagues to advance ongoing nutrition research efforts.
With an impressive educational background, Dr. Chrystal brings a wealth of knowledge and over 40 years of experience in the global poultry industry. He holds a Bachelor's degree in Agriculture (Animal Science) from the University of Natal, Pietermaritzburg, South Africa, and has completed a Management Development Program from the Graduate Business School at the University of Stellenbosch, South Africa. Additionally, he holds a PhD in Animal Nutrition from the University of Sydney, Australia. Dr. Chrystal's extensive expertise was honed through his tenure at prominent organizations such as Rainbow Chicken Farm, Tegel, Baiada, and Bromley Park Hatcheries. Moreover, he has served as a consultant to numerous poultry companies in the Asia Pacific region, further expanding his industry network.
Dr. Chrystal's contribution to the field of poultry nutrition is reflected in his authorship of a broiler nutrition book and several journal articles on the subject. His industry recognition and extensive experience make him an invaluable addition to Aviagen's Global Nutrition Team. Dr. Marcelo Silva, Aviagen's Head of Global Nutrition Services, expressed his enthusiasm for the appointment, stating, "Peter's reputation and wealth of poultry nutrition experience in the Asia Pacific industry will greatly benefit our customers. We warmly welcome him to the GNT and have full confidence in the positive impact he will bring to our business."
Aviagen remains committed to delivering superior support and knowledge to its customers worldwide. The appointment of Dr. Chrystal as Senior Poultry Nutrition Specialist aligns with this commitment, strengthening the company's ability to provide innovative solutions and industry-leading expertise to its valued customers in the Asia Pacific region.