Aviagen highlighted its wide breed portfolio and contributions to bird welfare and sustainability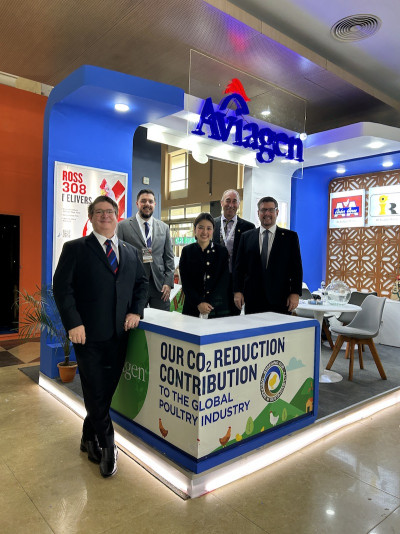 BANGKOK, Thailand. – Aviagen® Asia Pacific kicked off the 12th International Poultry Show and Seminar in Bangladesh by sharing insight on poultry breeding for sustainability. At the seminar portion of the event on March 15, International Product Manager Dominic Elfick explored Aviagen's poultry breeding contributions that have strengthened the ability of poultry producers to feed their growing communities with healthy, affordable, and sustainable chicken meat, while protecting the planet for today and tomorrow.
The right bird for many market needs
Following the seminar during March 16-18, the Aviagen Asia Pacific team was on hand at the Aviagen booth to greet customers and industry allies, showcase Aviagen's Arbor Acres®, Indian River®, and Ross® broiler breeding stock, and have deeper conversations on current challenges facing farmers in Bangladesh and throughout Asia Pacific.
With a range of birds that do well in varying climates and production systems, Aviagen equips these growers with the right bird for the right market. The Asia Pacific team then works closely to ensure they get the best from their birds.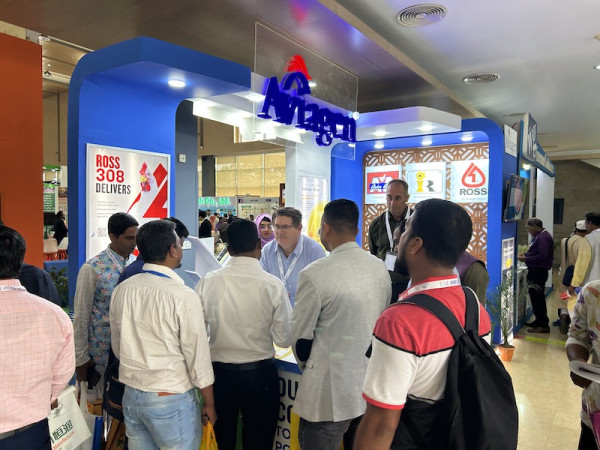 "We care about our Bangladeshi customers and the consumers they serve, and are passionate about helping them get the highest performance, health, and welfare from their flocks," commented Dr. Daniel Gomes, Brand Manager, Indian River Asia Pacific.
Dominic Elfick, International Product Manager, Aviagen Asia Pacific added, "Our birds excel in livability, feed efficiency, reproductive fitness, meat yield, and other performance traits, and we are committed to assisting our customers in optimizing these qualities. We enjoyed this time with our customers and International Poultry Show visitors, and look forward to future opportunities to get together and have these beneficial discussions."