Arbor Acres, Indian River and Ross birds, and breeding for welfare and sustainability were the main highlights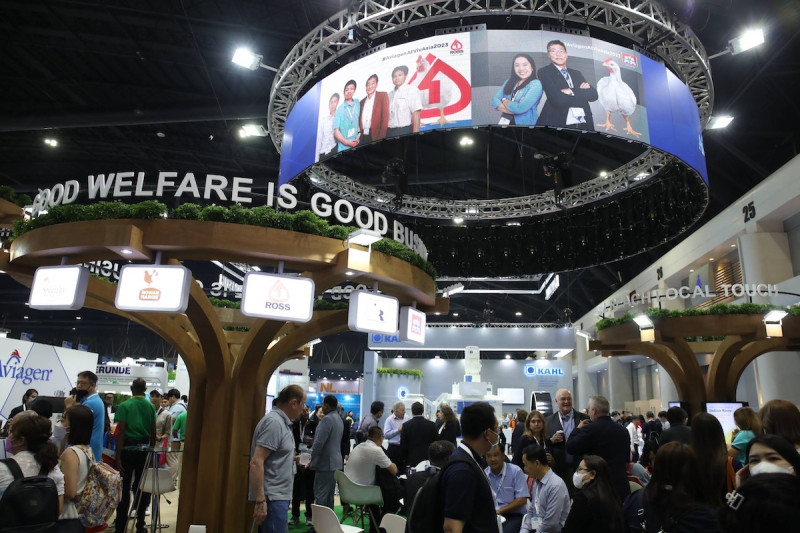 BANGKOK, Thailand. – Team Aviagen® Asia Pacific was pleased to see customers and poultry industry stakeholders once again during March 8-10 at VIV Asia 2023, after a long wait due to COVID.
VIV Asia serves as an excellent platform for everyone to come together, share their ideas and expertise, and learn the latest innovations and technologies trending in the industry.
The right bird for the right market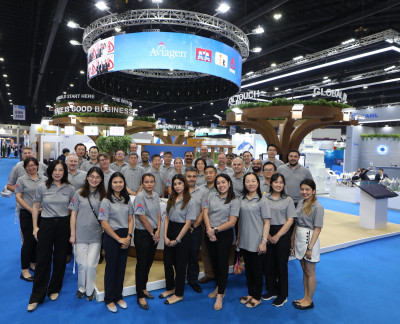 At the Aviagen booth, specialists and poultry producers discussed ways to best strengthen the health, welfare, and performance of Arbor Acres® Indian River® and Ross® birds. By providing a range of breeds that thrive in varying climate and growing conditions and meet a spectrum of consumer needs, Aviagen enables customers to offer the right bird for the right market.
Breeding for welfare and sustainability
Another topic of conversation was Aviagen's commitment to breeding for welfare and sustainability. Owing to balanced selection, Arbor Acres, Indian River, and Ross birds have strong health, welfare, and feed efficiency – the driver of sustainability. At the same time, they excel in breeder and broiler performance traits such as livability, a healthy growth rate, meat yield, and high chick and egg numbers. These balanced qualities combine to promote the economic success of Asian poultry producers, improving their ability to feed their local communities with a nutritious source of protein, while protecting the planet for the future.
Sharing knowledge – a benefit to Asia Pacific producers

VIV Asia 2023 was the ideal place for information exchange. At a special seminar series on March 9, Aviagen Arbor Acres, Indian River, and Ross specialists presented the latest advice to help poultry growers get the best from their birds and their businesses.
Leveraging Aviagen broiler nutrition specifications to save on feed cost, while improving health and performance; male management for high fertility; disease control; and Aviagen's new Remote Customer Service technology were among the topics explored by nutritionists, incubationists, and customer service managers.
VIV Asia 2023 – a rewarding experience!
"It was a delight to reconnect with our customers and guests at VIV Asia," said Greg Hitt, Regional Technical Manager Aviagen Asia. "We appreciate this and every opportunity to strengthen our common bonds and share innovations, ideas, and knowledge to benefit the industry."
"The Aviagen Asia Pacific team had a fruitful and enjoyable experience at VIV Asia 2023. We would like to thank everyone who stopped by our booth to say hello and discuss how we can better serve the industry and support our customers in their mission to supply their growing communities with healthy, sustainable, and affordable chicken meat," added Rafael Monleon, Business Manager Aviagen Asia Pacific.