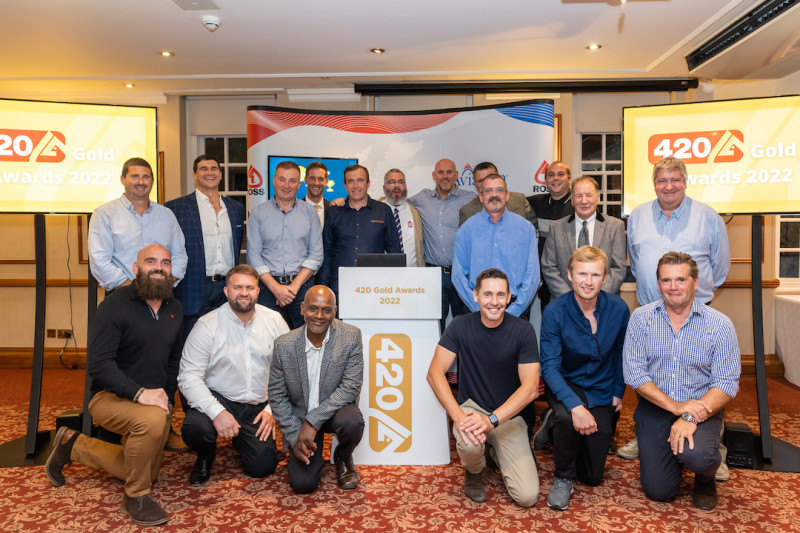 EDINBURGH, Scotland. – On Sept. 7, the Aviagen® UK team held a special ceremony to honor members of the prestigious Ross® 420 Gold Club.
Gold awards were given to broiler growers who demonstrate consistency and/or high European Performance Efficiency Factor (EPEF) performance. To qualify, they need to exceed a score of 10% over the target (in other words, a one-time score of 462 or more) or three 420+ flocks in a row. EPEF factors in the Feed Conversion Ratio (FCR), livability and daily weight gain of a broiler flock.
Stuart Thomson, Head of Sales and Technical at Aviagen UK, and Kieron Daniels, Aviagen UK Broiler Specialist, were in attendance at the event to congratulate the award winners.
"We are exceedingly pleased with the achievements of these top performers. They are an example of the great heights possible when strong genetics combine with management skill, commitment and determination," commented Stuart.
Kieron added that consistency is what sets the "gold" winners apart. "This level of success is evidence of the excellence of our Ross 420 Club members. Their husbandry practices and passion are unmatched in the industry."
He went on to explain that, due to the steady rise in performance numbers seen in the UK, Aviagen introduced the Ross 440 Club in June. "It is important that our Club members, in particular our Gold winners, continue to reflect the top 1% of the UK broiler industry, and that is why we continually raise the target.
Additionally, Brendan Duggan, R&D Director for Europe, engaged with attendees in a lively Q&A session, while guest speaker Debbie Fisher, Technical Service Manager for Australia New Zealand, spoke live by zoom on the success of the Ross 490 Club in her region.
Gold achiever Lee Baxter added, "We thoroughly enjoyed the event; from the activities to the presentations, it was educational as well as fun. It was great to get together with producers who share the passion of growing to the highest standards possible and bouncing ideas off from one another."