Experts offered practical tools for good flock management
CAMPINAS, Brazil – Aviagen® Latin America proudly participated in the 14th annual symposium hosted by the Santa Catarina State Poultry Association (ACAV). Held from Aug. 29-31 at the CentroSul, Florianópolis Convention Center in Santa Catarina State, Brazil, this year's event focused on crucial aspects of incubation, broiler breeders, and nutrition, addressing topics of paramount importance in the poultry industry.
According to Luiz Mansano, Sales Manager, Aviagen Brazil, "ACAV symposium is a major platform for knowledge exchange in Brazilian poultry, and Aviagen is proud of our consistent support since the very inception," said.
Content tailored to Brazilian poultry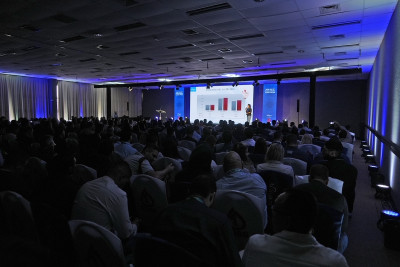 Given the current significance of hatchery performance for Latin American producers, Aviagen Brazil's Technical Services Manager Marco Aurélio Romagnole de Araújo noted, "In alignment with industry demands, our discussions this year have revolved around hatchability, spanning from critical aspects of egg laying to the ultimate stages of incubation. Our purpose is to equip producers with actionable insights that can elevate their flock's performance."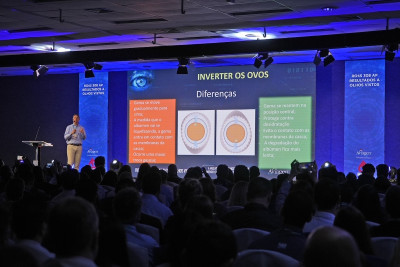 During the event, Aviagen Latin America Product Coordinator Jane Lara Grosso, shared current results and perspectives with Ross® 308 AP product, addressing both breeder and broiler performances, with the lowest cost across production and highest return at the end of the chain.
Aviagen Brazil's Regional Supervisor of Technical Services and Hatchery Specialist Felipe Kroetz Neto also shared his expertise with an audience of 400 guests in this private session organized by Aviagen. His presentation focused on optimizing hatchability through careful management from egg to hatchery. He emphasized strategies to enhance hatch efficiency and chick quality, underlining the significance of optimal temperature and other prerequisites for maintaining high embryo performance. He covered the intricate details of eggshell composition, the critical success factors in incubation strategies like Short Period Incubation During Egg Storage (SPIDES), and the essentials of effective embryo management.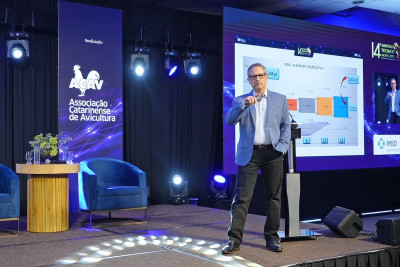 Additionally at the main conference, Araújo presented the latest best practices for managing Ross® breeders, maximizing their performance, health, welfare and efficiency.
Araújo concluded, "We value the collaborative spirit of the ACAV event, and appreciated the opportunity to share insights with our customers and poultry industry allies. This synergistic exchange among industry thought leaders not only enriches participating businesses, but also elevates the broader landscape of the Brazilian poultry market."