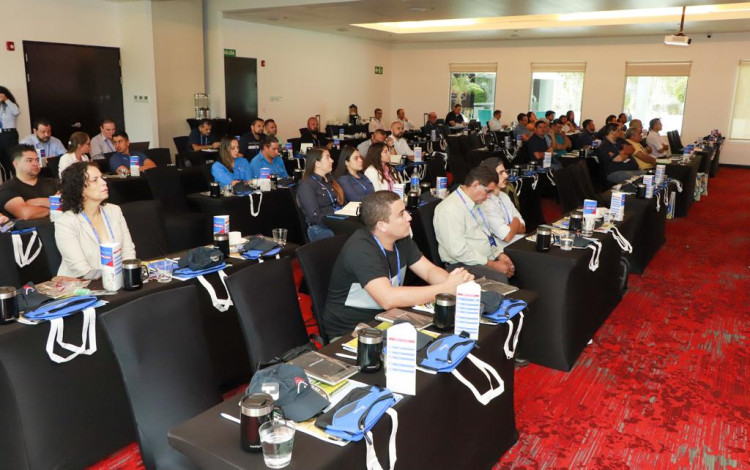 CAMPINAS, Brazil – Aviagen® Latin America recently showcased its commitment to customer success, knowledge sharing and industry collaboration during an extensive visit to Central America. The Aviagen Latin America Customer Service team embarked on an eight-day journey, engaging with customers and industry allies. Their activities included hosting two pre-event seminars in San Jose, Costa Rica, on June 16-17 and June 19-20, before participating in the Central American Poultry Congress, June 21-23. At all events, the Aviagen team offered their expertise on improving bird welfare and productivity, while strengthening the businesses of poultry producers in Central America and beyond.
Information-rich pre-show customer seminars
In collaboration with Interagro, the Aviagen Latin America team welcomed over 60 poultry producers from Costa Rica Jose on June 16-17. Additionally, Aviagen Latin America, along with distributors Interagro and Phibro, organized a seminar on June 19-20, with representatives from Cargill in attendance. Close to 75 Cargill poultry professionals traveled from Colombia, Costa Rica, Honduras, and Nicaragua to participate in this knowledge-sharing event.
During these seminars, Aviagen, Interagro, and Phibro poultry breeding specialists delved into the latest advancements in Ross® 308 AP breeder management. Customized to address the specific needs of Central American growers, the sessions covered a wide range of topics, including:
Effective management of breeding females and male
Nutrition's vital role in breeding
Best practices in hatching egg production
Critical incubation controlling
Disease prevention measures such as Avian Influenza and Salmonella control
Metabolic disease prevention and treatment
Optimal management in the critical first broiler two weeks of life
Broiler nutrition updates
Efficient ventilation and lighting in broilers
Introduction of new tools for gut health
Musculoskeletal disorder prevention
Advice on broilers transportation and processing
Successful Central American Poultry Congress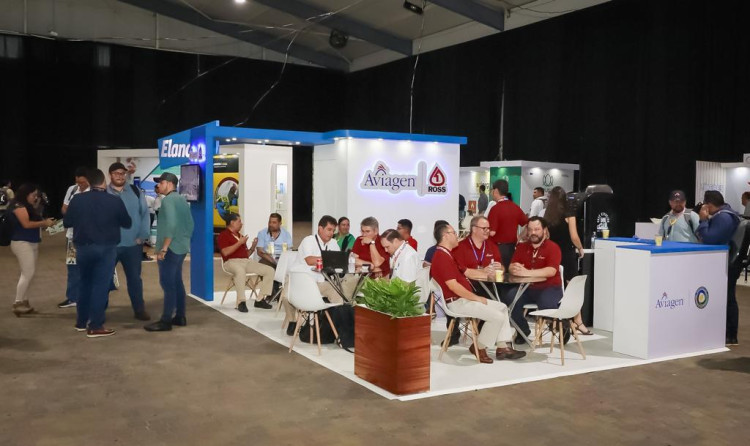 Following the pre-show seminars, the Aviagen Latin America team continued their active participation in the 26th Central American Poultry Congress held in San Antonio de Belén, Costa Rica. Aviagen representatives, together with industry colleagues, engaged with customers and visitors at the Aviagen booth. The congress brought together poultry professionals, not only from Central America and the Caribbean, but also from neighboring poultry powerhouses such as Colombia, Mexico, and Peru.
Aviagen's Marcus Briganó, Aviagen Latin America Technical Services Manager, shared valuable insights on successful management practices during the critical first 14 days to ensure excellent bird development. Furthermore, Juan Carlos Velez, technical services manager, discussed effective management of breeding females, providing attendees with practical guidance.
Reflecting on the events, Jorge Amado, head of Technical Services for Aviagen Central America, Mexico and the Caribbean (CAME) commented, "Our CAME team was thrilled to gather with our valued customers and other industry stakeholders during these events in Central America. We firmly believe that knowledge is power, and we seize every opportunity to equip our customers and colleagues from the dynamic poultry industry with the latest management innovations, benefiting both their flocks and their businesses."