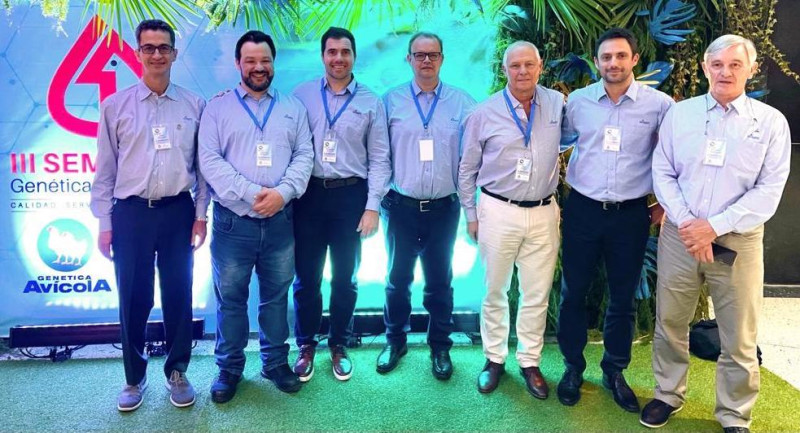 CAMPINAS, Brazil – After 7 years of virtual engagements, Aviagen® Latin America was excited to return to Venezuela to meet with 120 local poultry producers in person. Organized by Genetica Avicola, a Ross® GP distributor in Venezuela, the seminar presented an important opportunity to exchange insights and equip customers in Venezuela with the latest knowledge to strengthen their poultry operations. Taking place in the city of Maracay on August 9, the seminar demonstrated the firm commitment of Aviagen and Genetica Avicola to Venezuelan poultry farming, which is undergoing an important recovery after navigating through a period of significant decline.
With sessions led by Aviagen Latin America poultry specialists, the seminar presented a platform for extensive learning and discussion on production aspects that are essential to Venezuelan farmers. For example, biosecurity and hygiene are paramount in preventing the spread of disease such as avian influenza, while safeguarding food safety. And, well-balanced nutrition and skillful management with close attention to details contribute to healthy, robust birds with good welfare. Attendees also gained valuable insight into management strategies to give the Ross 308 AP broiler a solid chick start, along with ventilation techniques suitable for Venezuela's tropical climate, and sustainable practices that enhance both male and female broiler breeder management.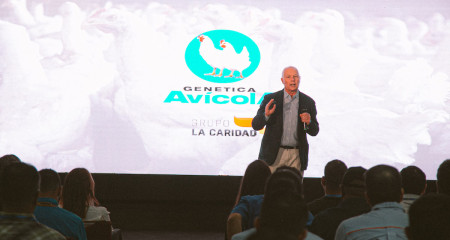 Beyond the informative sessions, participants were able to deepen their understanding through hands-on field experiences, visiting Genetica Avicola grandparent, broiler and breeder farms along with the South America Excluding Brazil (SAEB) team.
Osvaldo Bolinaga, Head of Technical Services for Aviagen SAEB team, remarked on the event's significance, "Aviagen remains committed to our customers in Venezuela, giving them the right expertise to properly care for the unique needs of their birds and strengthen the success of their poultry operations."
Luis Cesio, Business Manager for Aviagen SAEB, added: "Organized together with our valued distributor Genetica Avicola, this seminar symbolizes our collective journey towards a resilient future, leveraging shared knowledge and experiences."