Aviagen Leads the Way in Compartmentalization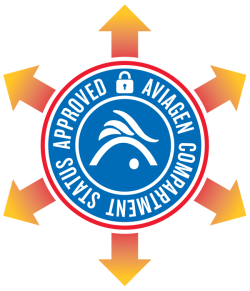 When supply is disrupted by trade barriers such as disease, the ability to meet demand becomes challenging.
Keeping trade open through strategies such as Regionalization/Zones and Compartmentalization enables primary poultry breeders to provide notifiable disease assurances and maintain continuous supply of breeding stock required to help feed a growing global population.
As a result of excellent biosecurity standards, Aviagen has achieved compartment status for its facilities in the UK, US, Brazil, India, Colombia and Turkey. This means in the event of a disease outbreak, chicks and eggs can be exported from approved locations to countries that recognize compartmentalization.
Compartmentalization is a concept developed by the World Organization for Animal Health (OIE) to enable international trade to continue in the event of a notifiable disease outbreak. Compartmentalization is separation by common management and biosecurity measurements while regionalization or zones are based on geography. Both have strictly controlled biosecurity and are important for international trade purposes.
Aviagen's facilities have been independently assessed and accredited by the Department for the Environment, Food and Rural Affairs (DEFRA) in the UK, the United States Department of Agriculture (USDA) in the US, the Ministry of Agriculture, Livestock and Supply (MAPA) in Brazil, The Turkish Ministry of Agriculture and Forestry in Turkey, Central Indian Government and State Government of Tamil Nadu in India and the Colombian Agricultural and Livestock Institute (ICA) in Colombia.
For further information on compartmentalization and regionalization/zones, contact: info@aviagen.com.