HUNTSVILLE, Ala. – Aviagen® is pleased to announce the appointment of Alan Thomson as Global Vice President (VP) of Aviagen's Technical Operations. He succeeds Dr. Bryan Fancher, who will retire in September this year. Thomson, latterly Aviagen's Global Head of Technical Transfer, has assumed his new role effective from March 1 and will collaborate closely with Dr. Fancher over the coming months to ensure a seamless transition.
In his new position, Thomson will become a member of Aviagen's Executive Management Board and report to the Chief Technical Officer of Aviagen Group Dr. Alfons Koerhuis.
Leading with passion and vision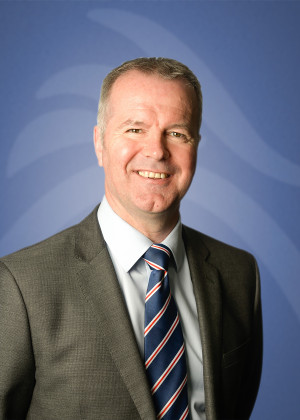 A native Scotsman, Thomson brings a wealth of knowledge and experience to the Global Technical Operations (GTO) team. Throughout a career in the poultry industry spanning more than 35 years, 26 of which with Aviagen, he has served as Global Head of Technical Transfer, General Manager for Aviagen UK Limited, and Regional Commercial and Technical Manager, supporting customers across Western Europe. He has also held senior production and quality assurance roles with chicken and turkey operations in the UK and the US, including managing Aviagen's pedigree operations in the UK and leading the UK sales and customer support team.
Before joining Aviagen, Thomson worked in farm and breeder operations management with poultry-integrated businesses in the UK and the Republic of Ireland, and also studied Poultry Science & Management at the Scottish Agricultural College.
"I'm honored to have the opportunity to lead Aviagen's Global Technical Operations," he commented. "I have the utmost confidence in the quality of our products, our people, and our infrastructure, and remain focused on ensuring that we continue to provide quality-driven advice and support to our global customer base. I believe this to be fundamental and I'm determined to ensure we deliver consistent, innovative, practically-applicable value in what we do. The strength of our team lies in the contribution of our talented people and our commitment to work together for the benefit of our customers and our global industry colleagues."
Dr. Koerhuis added, "Alan will, without a doubt, lead the team with the same vision and leadership he has shown throughout his tenure with our company. He is deeply knowledgeable and highly respected by our customers and throughout the industry, and has the ability to inspire and bring out the best in others. He has my full support with every step in this important role." Thomson will remain based in Scotland, UK, traveling frequently to Aviagen's global headquarters in Huntsville, AL, and around the world, visiting Aviagen operations and participating in customer events. A search will begin immediately to fill his current position as Global Head of Technical Transfer.
Decades of dedicated service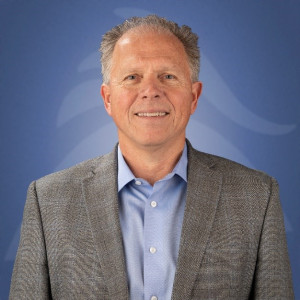 Dr. Fancher has committed 35 years of service to the worldwide poultry industry, with the last 24 of those years being devoted to Aviagen. Before joining Aviagen, he served three leading poultry and agricultural companies, including primary poultry breeder Hubbard Farms. Bryan will continue to dedicate some of this time to the industry as a consultant to Aviagen.
"After much consideration, a 35-year career in the global poultry industry represents a fitting milestone for my retirement. My career journey in this important industry has been interesting, rewarding, and enjoyable. I want to thank my Aviagen colleagues and customers for all their support during my time here," commented Dr. Fancher.
"It has been a pleasure working with Bryan over the years," remarked Dr. Koerhuis. "He has been instrumental in creating, leading, and developing our Global Technical Operations into the strong team it is today. Moreover, he has made outstanding and lasting contributions to the highly respected poultry management know-how Aviagen consistently offers our customers around the world."