Akos will work to strengthen the health and welfare of Aviagen's internal flocks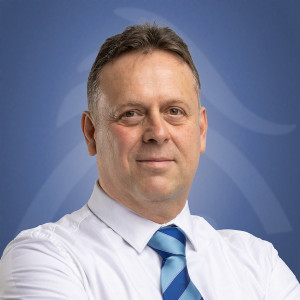 EDINBURGH, Scotland. – Aviagen® is pleased to announce that Dr. Akos Klausz has been appointed Director of Global Health Monitoring, effective Jan. 1. Reporting directly to Alfons Koerhuis, Chief Technical Officer for Aviagen Group, Akos will be dedicated to strengthening the health and welfare of Aviagen birds. He will work to safeguard their biosecurity, ensuring quality and consistency of global testing, as well as biosecurity, welfare and laboratory audits. Additionally, he will engage with Aviagen and industry colleagues in health-related research opportunities and implement new diagnostic testing globally to enhance disease-prevention efforts.
Originally from Hungary, Akos has been with Aviagen since 2000 in various positions. In 2007, he relocated to Scotland to join the Aviagen global Veterinary team, and later in 2013 became a Company Veterinarian for the UK. He has been responsible for the health of Aviagen UK's pedigree populations, and has led numerous health research projects and investigations. He brings to this new role broad expertise and experience in veterinary care.
Alfons commented: "We welcome Akos to this key position within our company. The health and welfare of our birds is a foremost priority for Aviagen, and he will be a great asset with his leadership, strategic-thinking and veterinary skills, along with a fierce commitment to bird welfare."
"I've had a love for animals and dreamed of becoming a veterinarian since I was a child, and still today, good welfare and healthy chickens are among my greatest pleasures. I am now honored to continue living my dream as Director of Global Health Monitoring, and am looking forward to working alongside a team of talented individuals who share my passion for providing the greatest level of care to our birds," added Akos.